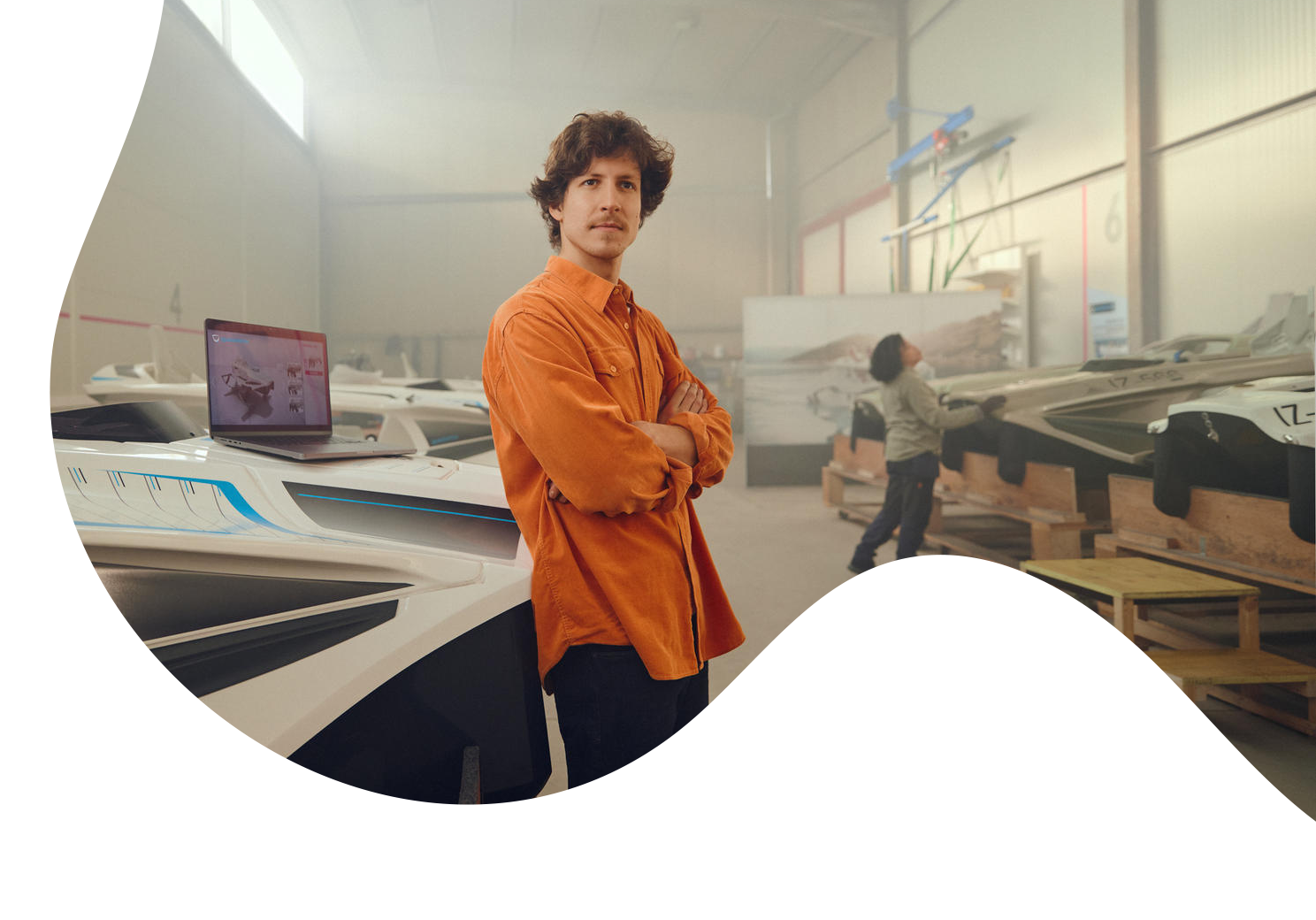 Digital Enablers
Digital Enablers is an umbrella term that covers many areas at DT-ITS. In addition to the DevOps and automation that dominate today, it encompasses a wide range of project management services, an order management portfolio that ranges from classic activities to SDM support to actual service management. Our partners in the IoT field are active in the automotive, manufacturing, transport and logistics as well as retail sectors. Besides sales and marketing, our colleagues also provide support in complete business processes.
DevOps
DevOps is a methodology that started more than ten years ago and has become a standard in the market today, aiming to better align the day-to-day activities of Development and Operations (and other related software development phases), while optimising stability, quality and time to market. This requires a broad understanding and adoption of the DevOps approach throughout the TelIT organisation by the different agile roles.
In line with the above, DevOps has introduced the role of DevOps Engineer, where employees are responsible for optimizing the Secure Software Development Lifecycle (Secure SDLC or SSDLC). This is achieved through the collaboration of an agile software development team and continuous support for the technological evolution of the SDLC phases. The DevOps Engineer will focus on automating CI/CD (Continuous Integration and Deployment) by leveraging the benefits of the cloud, thus contributing to the DT-ITS technology strategy.
ServiceNOW
The ServiceNow team is relatively new to the company, having started in April 2020 with 16 people, and since then the team has been growing dynamically, with 65+ people currently working in the field. We work both within the group and directly with customers on ServiceNow implementations, helping them with their IT transformation and replacing their legacy systems with the market-leading best-of-breed platform.
By joining the ServiceNow team, it is possible to learn more about several positions, such as Project Manager, Scrum Master, Developer, Presales Consultant, Architect, or Business Analyst. We also welcome career starters, as these are quite hands-on projects, therefore giving you the opportunity to put your previous theory into practice.
If you join the ServiceNow team, you will be exposed to the latest technologies, as we use the latest web technologies such as PHP, HTML, CSS, JavaScript, JSON, Angular, and AngularJS, and our projects are implemented using the agile methodology.
Project Management
DT-ITS has a great professional community of experienced project managers and PMO experts who provide high quality project management services in English or German and maintain close professional relationships with the rest of the PM community at T-Systems. Our stable client base includes companies from all over the world from the automotive, healthcare or banking sectors.
Our profile also includes specific PM skills such as server, network, printer, Cloud technologies, SAP, end-user, etc. The main project management roles we include are PMO Lead, Transition & Transformation Project Manager, and additional project and program manager roles. In addition to the classic project management framework (such as PMI) and the relevant T-Systems standards (T&T Book, PM Book), we are also increasingly using agile methodologies (e.g. Scrum). A large number of our experts are certified by various international professional bodies.
Order Management
As an Order Management service area, our primary mission is to provide our customers with high added value services. Our current service portfolio ranges from classic order management activities (MIS &PC, E2E, Catch and Dispatch), through SDM support (Riporting, Demand management) to actual service delivery management (contract management, customer facing) in English, German and Hungarian. Furthermore, we are often counted on for in-house projects, where we can use our years of experience to help develop a new process or implement a new tool.
IOT Business
The Internet of Things (IoT) is not just a buzzword. Around 30 billion 'things' – such as cars, fridges and lifts – are currently connected to the internet worldwide. DT IOT plays a key role in driving IoT projects and enabling its customers to achieve business success through digital transformation. The company's focus industries are automotive, manufacturing, transport and logistics, and retail sectors.
We support the business processes required for the above in the IOT Business area. Our main areas of activity include Customer success management, Sales enablement, Marketing management, Business support services (Supply Chain management, E2E Order management, Reporting Support). In addition, we have a strong focus on IoT technologies, with development projects for each of the following technologies, including IoT HUB, Cloud of Things, TMSP, TOIL, IoT Tools, etc.
In the IoT Business area, we are looking for applications for the following positions: DevOps Engineer, Application Administrator, Software Developer, Architect (backend and frontend), Product Owner.
GP / Automation
The main tasks of the Automation area are technology and tool standardisation, process development and technology automation, consulting and architecture design, design and development of reusable automated solutions, implementation of existing automated solutions within the organisation and development of various applications.
You can apply for the following main jobs at our company: Business Analyst, Automation Architect, Automation Developer and Rollout manager.
Sales and marketing
The Sales and marketing team is the commercial competence centre of our parent company, T-Systems International. Our colleagues working in this area are sales and marketing professionals who speak mainly German at a negotiation level. They cover all points of the entire sales value chain for our large corporate client base, whether it's first contact or technical implementation of contracts.
The main job roles in this area are Salesforce Expert, Bid Manager, Pricing Manager, Market Analyst, Marketing Manager (Events, Communications), Sales Expert, Business Development Manager and Sales Support Expert.
Business Operations

The Business Operations area supports the Hungarian and German company as a whole in important business processes such as billing, financial planning, management assistance, resource planning, training and event organisation, communication and asset support.
The People Solutions team supports the German HR processes, digital training, HR project management, HR reporting and agile transformation.
If you join us, you can support the team in the following positions: finance expert, business analyst, HR assistant, communication expert, HR project manager, Agile coach and training expert.