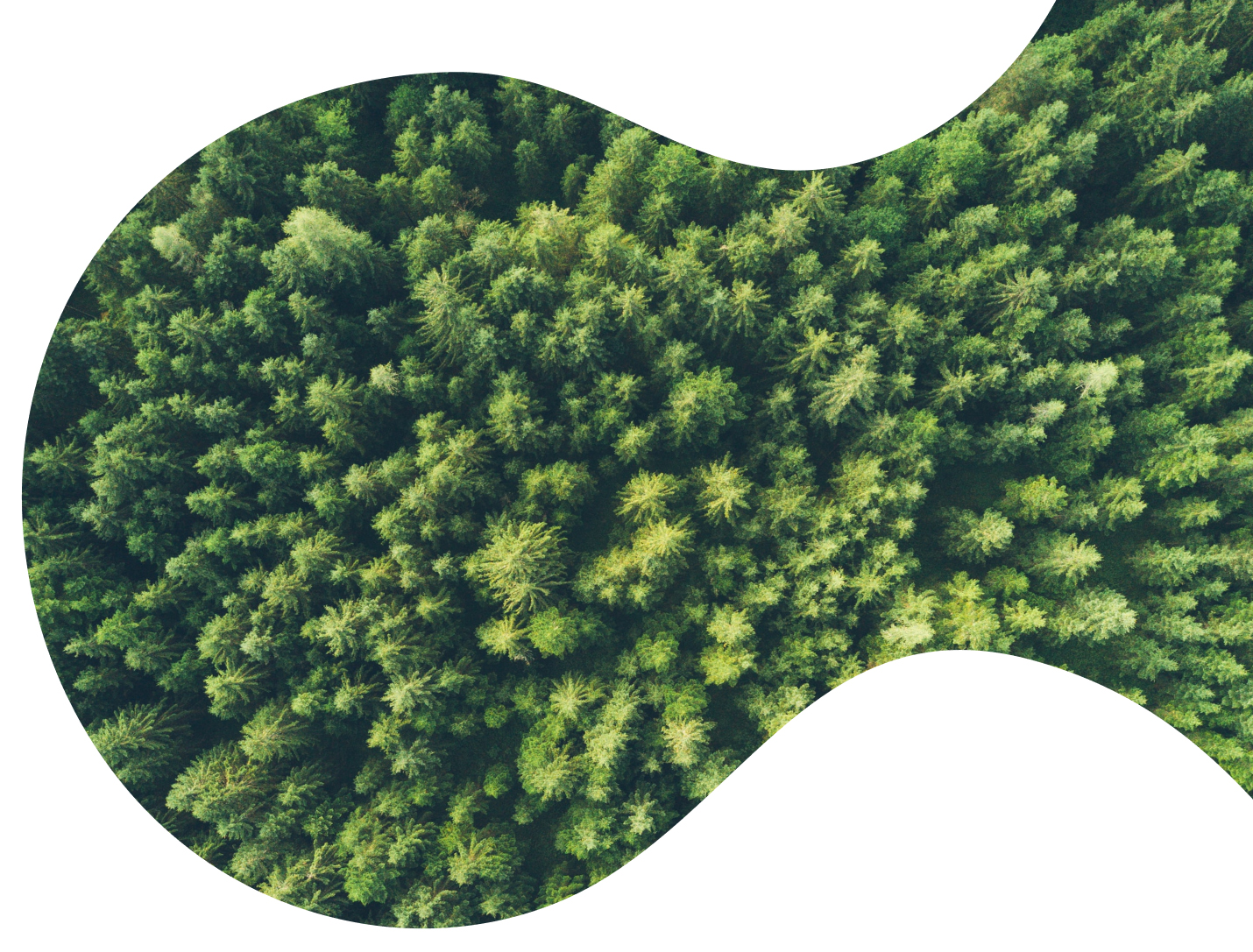 Environment
DT-ITS organizes a variety of environmental programmes every year for colleagues who have been regularly participating in litter picking and tree planting activities for years. In 2022, 80 employees participated in the PET Pirate Volunteer Day, collecting more than 240 bags of litter to help clean up the Tisza floodplain. This represents approximately 1.5 tonnes of waste, at least 60 percent of which (glass, metal, plastic) can be recycled.
More articles on this topic: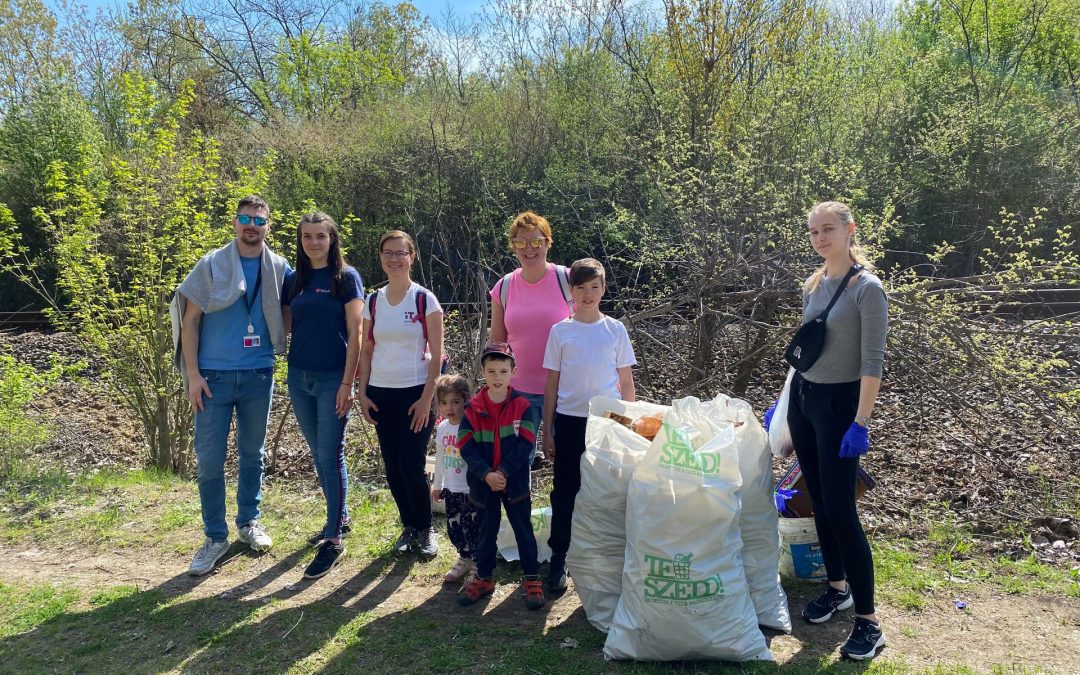 Almost 50 bags of waste were collected by our colleagues this spring as part of TeSzedd! But what else can we do to produce less waste? In 2021, more than 3 million tonnes of municipal waste were collected in Hungary, which means no less than 336.11 kg of waste per...
Electric car fleet
In line with Deutsche Telekom's New Climate Protection Strategy, DT-ITS is gradually moving to a zero-emission car fleet by 2025, with the first electric cars entering the company fleet in 2022. The aim is to limit all new company car orders to electric cars only, and not to internal combustion engine cars or hybrid cars, as soon as possible.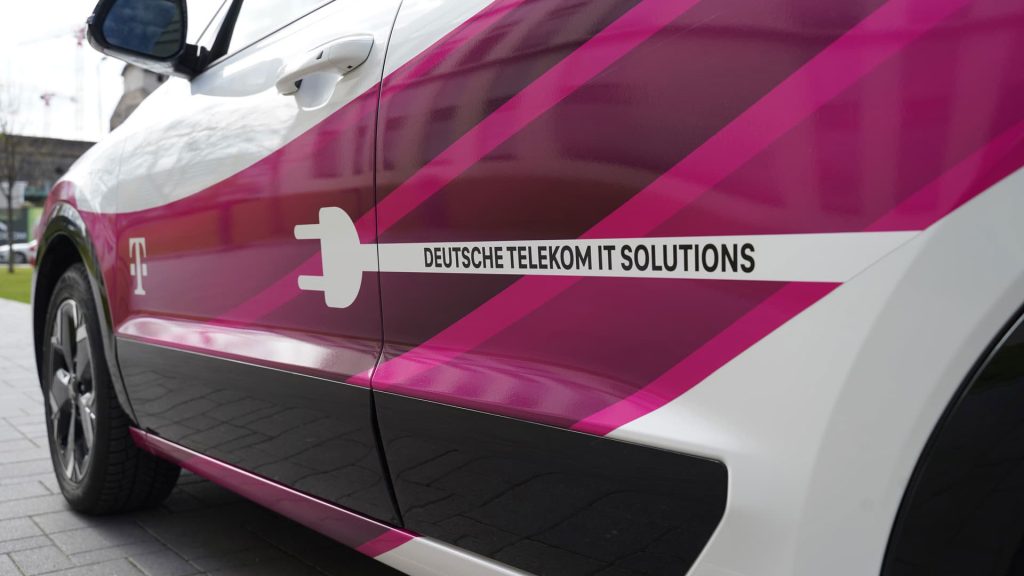 Bicycles
In 2022, the DT-ITS fleet of electric bicycles is launched at all sites. Currently, 33 company bicycles are available to colleagues to support environmentally friendly transport, 20 of which are electric bicycles.
Green office buildings
DT-ITS takes environmental considerations into account when selecting and maintaining its office buildings. Our Budapest site, the Magyar Telekom HQ, is an excellent example of this.
THQ – Magyar Telekom Székház
BREEAM Excellent certification
energy efficient equipment
low water consumption sanitary ware
selective waste collection method, with own compactor
complex building management and energy management system for economic operation
2000 m2 internal garden with ecologically designed vegetation and artificial pond
irrigation from rainwater and boreholes
green walls and lichen walls
electric car chargers
modern solar shading and acoustic glazing with individually and centrally adjustable shading
All office buildings have motion-activated lighting in restrooms, corridors, parking levels; and automatic dusk-to-dawn lighting controls for the facade. In the Tudáspark and the Bocskai út office building in Szeged, a modern cooling and heating system has been installed.
Electric car charging points are available in all office buildings.
All sites have covered bicycle storage, showers and changing rooms.
Education
For almost 15 years, DT-ITS has been collaborating with top universities across the country to provide students with up-to-date, practice-oriented knowledge.
The aim of the academic cooperation is to provide students with first-hand, up-to-date knowledge that will help them prepare for and enter the job market in the rapidly changing world of IT. 
As DT-ITS has grown and new sites have opened, the university collaboration has developed in parallel. The first joint work started with the University of Debrecen in 2009, followed by the University of Pécs in 2012 and the Óbuda University and the University of Szeged in 2019. The number of subjects taught is constantly increasing, both in terms of compulsory and optional subjects, so that currently nearly 40 of our colleagues are involved in the transfer of knowledge to students every semester.
CSR
Social responsibility has been a priority in the life of DT-ITS from the very beginning. Year after year, we strive to use the financial and human resources that our company's size provides to support our environment.
For the past five years, DT-ITS colleagues have been teaching disadvantaged children in the Szendrőlád and Pécs education programmes. Based on the Logiscool curriculum, the younger children are taught IT skills and the older ones programming.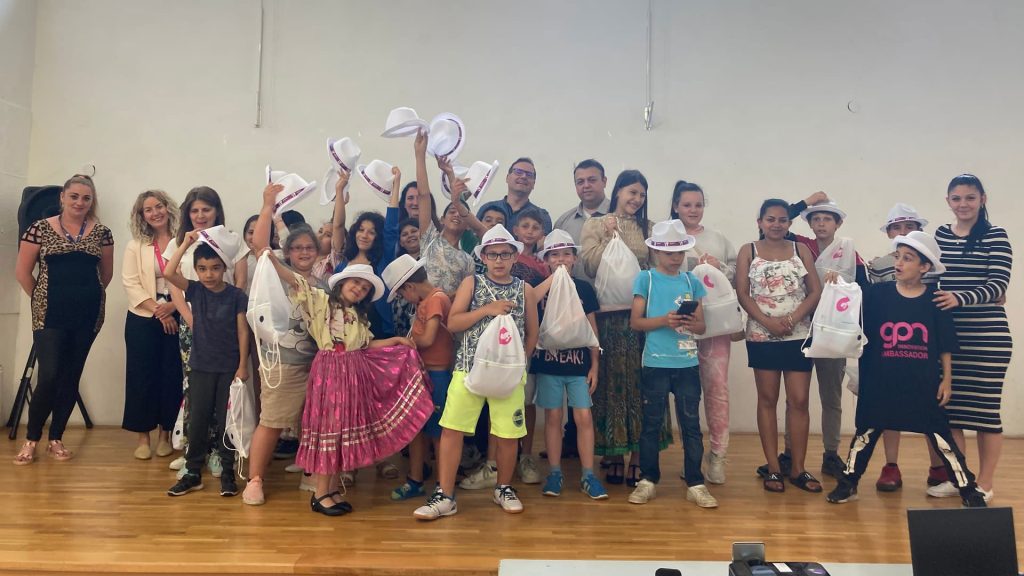 For more than ten years, at the end of each year, we have supported the work of eight organisations selected by DT-ITS colleagues. During this time, we have donated more than 70 million forints to the selected foundations.
Over the past four years, our company has donated 2,320 monitors and 768 computers, while our scrapped furniture can be bought by our colleagues at a discounted price at garage sales.
During the Volunteer Days organised by DT-ITS, our colleagues were able to participate in the renovation of the Bátor Camp or clean up the Tisza as Pet Pirates.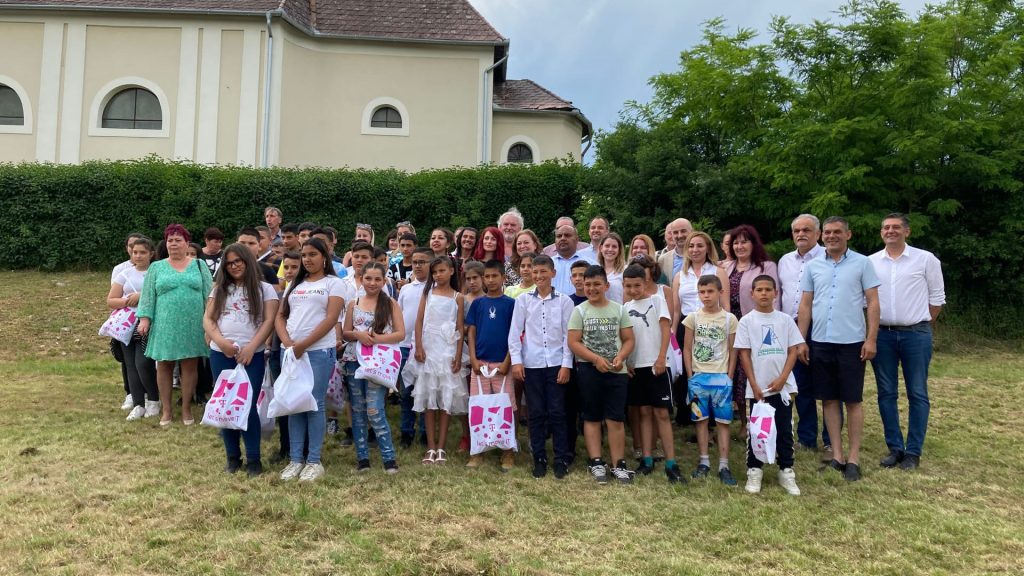 Diversity
DT-ITS takes great pride in its accepting and diverse community, the cultural diversity that our colleagues and customers bring to the company's everyday life, which unites us rather than differentiates us. As one big team, where we support and encourage each other. We create an open and inclusive workplace where we can be ourselves regardless of gender, age, sexual orientation, nationality or origin.
Are you interested in us?
Check out our open positions!