"When I encounter a problem, I have a very strong urge to solve it" – interview with Máté Gaál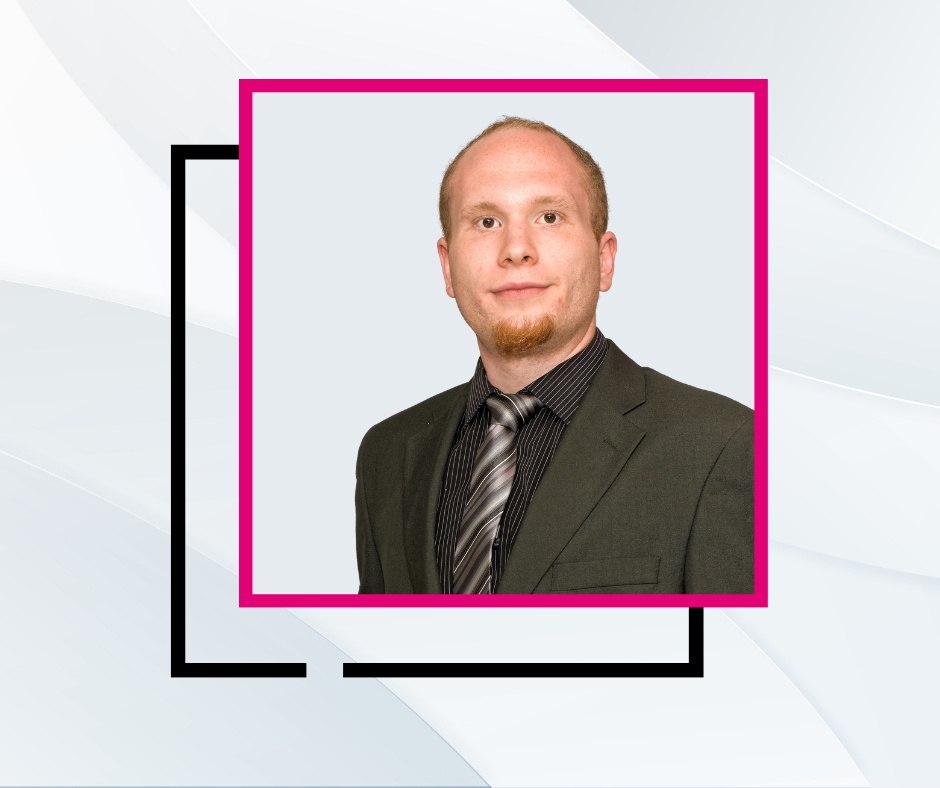 What is the Top Performer Award?
Every year, T-Systems rewards colleagues showing outstanding performance with a special prize. They make up the Top Performer Club, and members of the club can participate in a foreign trip together during the summer. On 3 February, during the TSI Kick Off 2022 Awards Ceremony, this year's winners were announced, including two of our colleagues.
After Orsolya Szalay, our other Top Performer is Máté Gaál, Data Analytics and Digital Solutions Manager, who earned this title by leading the G&A Digitisation&Automation initiative and implementing and optimising data science tools and methods within the company. On this occasion, we interviewed Máté.
Máté joined our company in 2017, starting as a Business Analyst in the Controlling team, working on the planning system (PlanIT) and on data-based solutions to make the Controlling team's work more efficient. His position has evolved organically over the years and he has become increasingly involved in digitalisation and automation issues. In 2019 he led the implementation of Power BI and contributed to other company-wide projects (e.g. the carve-out project). He took up his current position in spring 2021.
You are currently working as a Data Analytics and Digital Solutions Manager. How should we imagine your job?
It's actually a horizontal function in the sense that I don't have a specific team under me, but I work with a lot of people and groups that all have to be coordinated. We define strategic directions, which are then broken down to a fully operational level, and that's how things are moving along the vision that we've built over the last year with the management of the company.
What motivates you the most in your current job?
When I encounter a problem, I have a very strong urge to solve it – that's what motivates me absolutely.
What part of your job do you find most exciting?
I work in overhead areas, where cost control is quite strong, so we have to do the job in the most efficient way possible. I think this makes my job very interesting and at the same time very challenging.
You received the Top Performer Award for your outstanding performance over the past year. What does this mean to you?
This award is the recognition of what we have accomplished in the last few years, but 2021 was the year when this whole digitisation function really started to create value and we were able to go beyond creating a vision. Finally, we could really show the value that this brings to our company.
What is this specific value?
We have developed a function called Data Analytics, which can address internal data and information needs across the entire company and deliver optimal solutions to those needs efficiently. We have also achieved a cultural breakthrough – colleagues now understand and feel that these automation features are not to be feared, they don't take away our work, but complement it and give us the opportunity to work more efficiently and to deal with more important tasks, rather than editing Excel spreadsheets all day. Sometimes it's hard to see, but what we have achieved in terms of digitalisation in recent years, for example with Hybrid Era, is absolutely top class.
What is the key message of your current success?
The most important message of this particular award and the fact that it could be given to me or someone in such a position is that significant results can be achieved also in overhead areas and that they are seen and appreciated by the whole management of our company, both locally and internationally.
Meanwhile, the Employee of the Year 2021 nominees have also been announced. Why might your colleagues think you're a Magenta Hero?
The fact that we started working in this area and could really show results and shape people's opinions could generate a positive feeling in colleagues, making them think that I, as the face and leader of this project, deserve this award, which represents the values of our company. As I hope the work we do does too.
What are your plans for the future?
If we look at the goals, we have a long way to go. It's nice where we've got to, but it's only the beginning. We have very enthusiastic and talented colleagues to work with, so one of the things we want to achieve is to reduce the cost of accessing information – I'm thinking here mainly of time – by a lot. This is exactly what the Data Analytics line is about. But I could also mention that we want to migrate as much as possible to the Cloud.
In the field of Data Science, we also want to make quite significant progress, to achieve and support data-based decision-making and operations. We also aim to reduce manuality in G&A as much as possible – with solutions such as robotics, AI or even traditional automation. We are constantly monitoring what we can do more efficiently and how we can make our services more convenient for our customers – which in our case means our employees and external stakeholders.